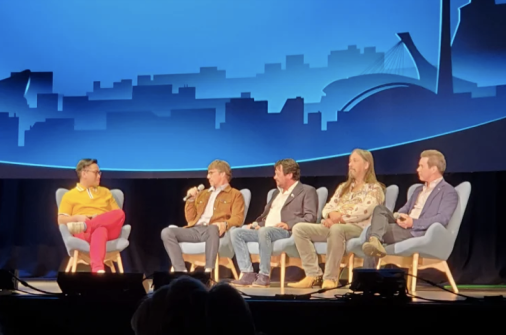 TRAGICALLY HIP DOCUSERIES: GORD DOWNIE'S BROTHER TO DIRECT 4-PART SERIES
Few people have had a better front-row view of the Tragically Hip's rock 'n' roll journey than Mike Downie. But as he set out to make the "definitive documentary" on the band, the brother of late frontman Gord Downie says he found that even he didn't have the full story.
The filmmaker will direct a documentary series chronicling the Hip's ascent from high school band to Canadian musical icons.
The untitled project was announced Wednesday as part of Amazon Prime Video's slate of original Canadian productions. The four-part series is set to be released in fall 2024 to mark the 40th anniversary of the band's formation in Kingston, Ont., Mike Downie said.